Your SouthernLINC Wireless phone can do more than make and receive calls! Personalize your phone with music, games, and wallpapers. Most Ringtones start at $1.99 per download. Games start at $2.99 and Wallpaper pricing varies. Download charges will be added to your monthly bill.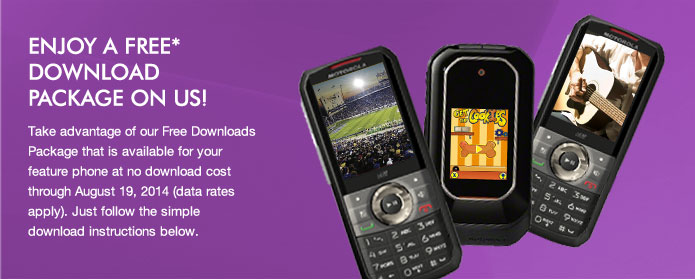 *Data rates apply. Additional terms apply; visit southernlinc.com/promodetails.
SouthernLINC Wireless does not warrant that any of the content, including, but not limited to downloads on this site, will meet your requirements or that the content will be uninterrupted, timely, appropriate or free of errors or inaccuracies. Please review such content and use at your own risk.