Benefits of Online Account Manager
Online Account Manager service gives you 24/7 account control.
Online Account Manager is exclusively available at southernlinc.com. Online Account Manager lets you manage your Southern Linc account whenever you want. It is ideal for making a variety of account changes quickly and at the time that is most convenient for you: Here's what you can do with Online Account Manager:
You can even see a usage summary for your account without ever calling Customer Support.
Online Account Manager also provides links to our online upgrade tool and our online shopping cart in case you want upgrade a phone on an existing line or if you want to start a brand new line of service.
Master Account Home
Choose Subscriber Account number below to make changes.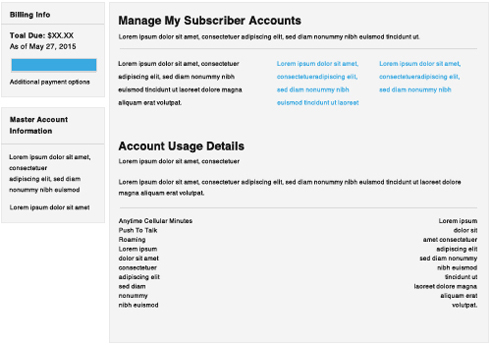 How to get started
Call Customer Support from your cell phone at 611 or dial 1.800.818.5462 to begin the process of establishing your Online Account Manager profile. For security purposes, a social security number or a Federal Tax ID must be on file with Customer Support to be able to access your account online.