Critical moments call
for mission critical
Push To Talk
Linc MCPTT, our mission critical Push To Talk app, offers easy navigation and even more reliability than previous Push To Talk applications. Everything you need for mission critical Push To Talk communications is within this single intuitive app.
With convenient tabs across the bottom of the screen, Linc MCPTT's streamlined navigation makes it easy to initiate Group and Individual calls. Along with tabs for Groups, Contacts, History and Dialer, the new Favorites tab enables you to access Individuals and Groups you contact most often, all from one convenient location.
Benefits you can count on.
You'll appreciate the experience our mission critical MCPTT service offers you: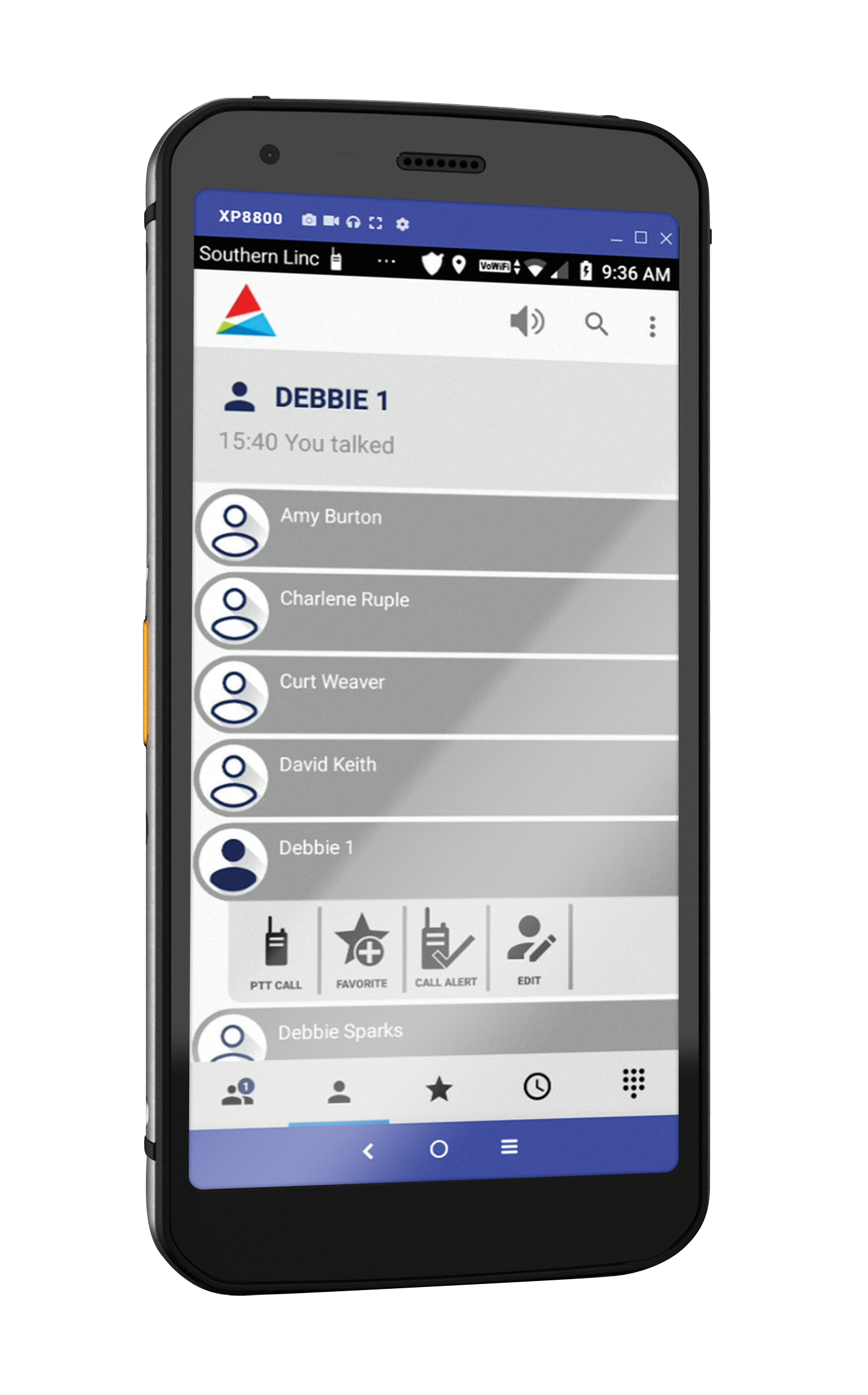 Southern Linc is the first U.S. carrier to offer public-sector-grade PTT service on a public LTE network.
Linc MCPTT service meets the mission critical specifications of 3GPP, the international standards body that creates technical specifications for cellular communications.
Linc MCPTT is AES 256 encrypted, and when used on Southern Linc's CriticalLinc network, it is highly reliable and secure.
Your team is all in one place. No matter where they go.
With one single app, Linc MCPTT enables you to make private two-way radio calls, custom and large group radio calls and priority talk group calls anytime, anywhere. You can customize your experience however you like it, all with the highest degree of privacy and reliability.
The simple user experience enables you to access and customize Contacts, Groups and Settings all within the app. Helpful features include color indicators to show when Contacts and Groups are online or offline, voice recording on the device and multiple Group monitoring.
Plus, you can customize a variety of settings like One Touch PTT and app notification tones to your individual preferences.
Customize your experience with new MCPTT features.
Linc MCPTT offers new capabilities that can help streamline Group conversations.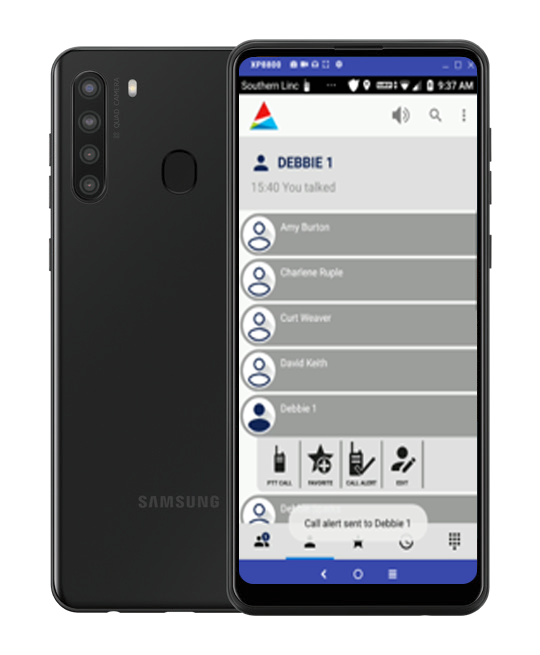 Priority Talk Groups

You can select up to 16 Priority Groups to monitor, so you can join in PTT conversations when a call from any of those Groups is initiated.

Calls to Personal Groups

You can create your own talk groups amongusers in your Contacts list for a single PTT call (an ad hoc group) or save the group for future use.

Call Alert

You can send a PTT call alert to a Contact or Group, who can either accept the alert and start a PTT call or dismiss the alert.

Console Service

Wireless dispatch console service for PC or laptop is available with the Linc MCPTT Dispatcher app, enabling easy management of multiple PTT group and individual calls.
Payment of a monthly fee is required per each registered Linc MCPTT application per device. The monthly fee per device is separate and can be in addition to other Southern Linc plan charges. If you deactivate your registered device enabled with Linc MCPTT but wish to continue to use Linc MCPTT on another device (or account), contact Southern Linc Customer Solutions or an authorized dealer in advance to register; failure to do so may result in termination of the application and/or an additional fee to register a new device. Linc MCPTT will only function if you are connected to a 3G, 4G or Wi-Fi network. Linc MCPTT only functions on certain devices and operating systems. Contact Customer Solutions, your sales representative or an authorized dealer for help if Linc MCPTT does not function on your device. You acknowledge that future operating system upgrades to your device may or may not be compatible with Linc MCPTT. See full terms inside the Linc MCPTT application.